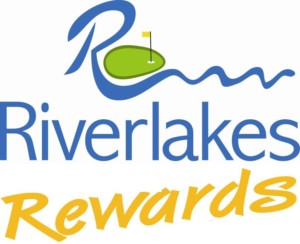 Join our Riverlakes Rewards program today to start earning points to redeem in the Pro Shop.
Financial Golf Members automatically quality for the Riverlakes Rewards program.
To start earning Rewards Points the card holder must present their Rewards Card to a Riverlakes staff member at the commencement of the sale transaction. Points for purchase can only be accumulated when a valid rewards card is swiped into the Riverlakes point of sale system. Rewards points are awarded as follows.
Every $1 spent in an associated outlet will accumulate 2 points.
Every 100 points accumulated equates to $1 in rewards dollars.