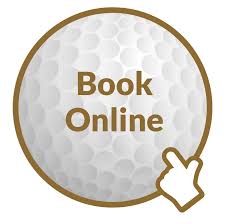 Experience first-hand one of South East Queensland's most picturesque and challenging Golf Courses. Completed in 1999, Riverlakes is one of the newest "Championship Standard" Golf Courses built in the Brisbane area for more than 20 years.
Bounded by the Logan River, it also has California Creek flowing through and around the edge feeding a series of large interconnected ponds and lakes that bisect the Course. With a combination of Bermuda Grass Greens, and fairways and rough of Wintergreen Bermuda Grass, Riverlakes is maintained to the same high standards as many of the Gold Coast Resort Courses, and is kept in constant top condition all year round.
Conveniently located only 4kms from the Logan Hyperdome, 10 minutes from Redland Bay and 25 minutes from the Gold Coast and Brisbane CBD, Riverlakes is the perfect meeting place for a quick round, or a more laid back lunch and golf game. Accept the Challenge and play Riverlakes today!
One round at Riverlakes is never enough. Riverlakes also has outstanding practice facilities, including our Aquatic Driving Range, Putting and Chipping Greens, and Professional staff available for lessons.
Local rules
Players must be correctly attired. Collared shirts required.
Each player must have a set of clubs and bag. Maximum 4 players per group.
Ground staff have right of way at all days.
Golf carts: Maximum 2 persons / 2 bags per cart. Not to be driven on green surrounds, tees or wet areas. Carts must not be driven by anyone under 18 years of age.
Any person found to be in possession of range balls will be prosecuted.
Out of bounds: Defined by white stakes with black tops. Note: When playing the 15th hole, the right hand side of the water is O.O.B.
Immovable obstructions: All cart paths through the green and distance markets are to be treated as immovable obstructions. (Rule 24.2)
Obstructions: All course irrigation equipment. Note: A ball striking power lines must be replayed without penalty.
Ground under repair (G.U.R): Defined by white stakes and/or lines.
Distance measuring devices: For all play at this course, a player may obtain distance information by using a device that measures distance only. If during a stipulated round, a player uses a distance-measuring device that is designed to gauge or measure other conditions that might affect his play (eg. Gradient, wind speed, temperature etc) the player is in breach of Rule 14.3, for which the penalty is disqualification, regardless of whether any such additional function is actually used.
Distance posts – 135 metre marker on edge of fairway to the front of the green and a 200 metre market on par 5s.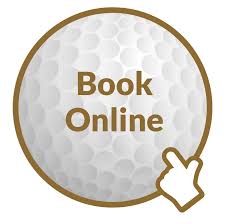 Golf and ProShop Opening Hours   
       * Every day except Christmas Day and Good Friday please check with the Pro Shop